Originality
I'm currently working at Reactive Nanotechnologies, Inc. in Hunt Valley, MD as a Research Engineer. And let me start by saying this: getting a car stock with 89,000 miles on the odometer to begin with is always an interesting, character-building experience.
The future holds many opportunities for this car. Since I am TurboLS on Team-Integra, I suppose I'll have to actually have a turbo on at some point to live up to the name. I will have fixed the transmission problem somehow (read below). If I do, then that means that the nice clutch and flywheel setup I have will also be able to go in. I am hopeful that my car will be up and running before I graduate (May 2005). After the turbo, who knows what will cross my mind. I do know that I will want to upgrade the suspension, the engine (for turbo), and maybe even the engine management (also optimized for turbo).
Greddy SP installed. FINALLY. Not only were the screws on the catalytic converter a bitch, but the piping was 5 inches too long. I ended up welding it to fit in place. But it looks and sounds nice, except for a slight rattle from the heatshield, which I am working on fixing.
360 Modena anyone??? My cousin and I paced this badboy in Vienna
Apex S-AFC finally installed (custom mounted by myself). I am still working on a flip down face to cover it up when I am out of the car
The Damned Transmission !!!
I have spent the last year trying to both acquire and repair a 94-97 hydraulic transmission for this car. I went on www.partstrader.com a while ago and sent a guy claiming to be "Brian Walker" $500 via Western Union for a 40k mile tranny. Did I ever see it? NO!!! Since then, I have started investigations with the IFCC, the Post Master General's office, the Pasco County Sheriff's Office, the Tampa Bay Police Department, and the Florida State Police. On a more positive note, I have succeeded getting the transmission case to close finally (after being impossible to close due to a misaligned shaft), but now the mainshaft won't turn. So I have since dropped the tranny off at Inline PRO in Springfield, VA to see if they can maybe fix the problem. I had taken it to them before and they said the case was toast... Well now I know the case is fine and it may in fact be the tranny internals that may be toast. In any case, here are some pics of the bitch and a half.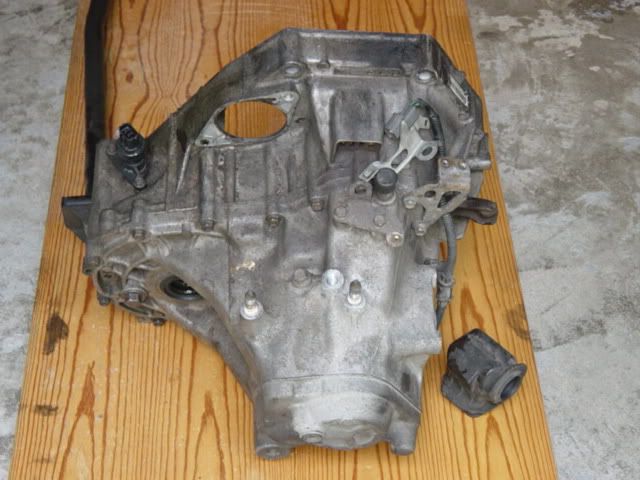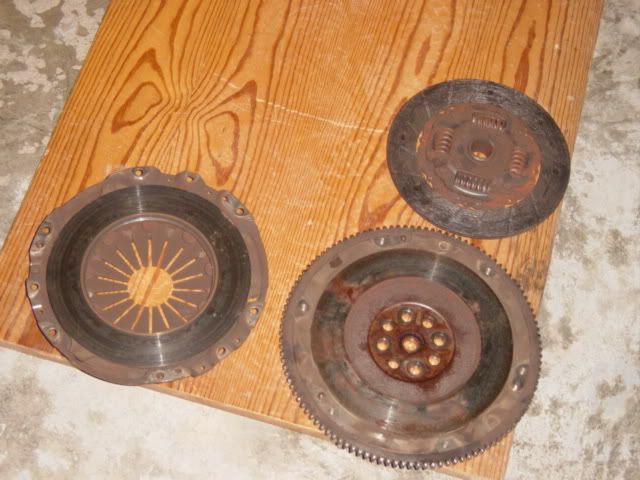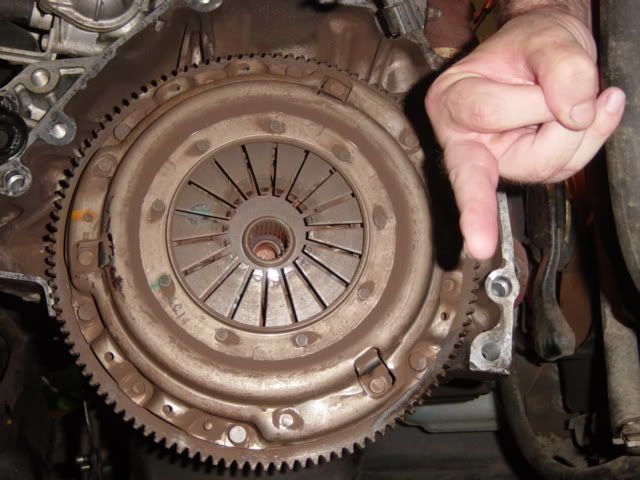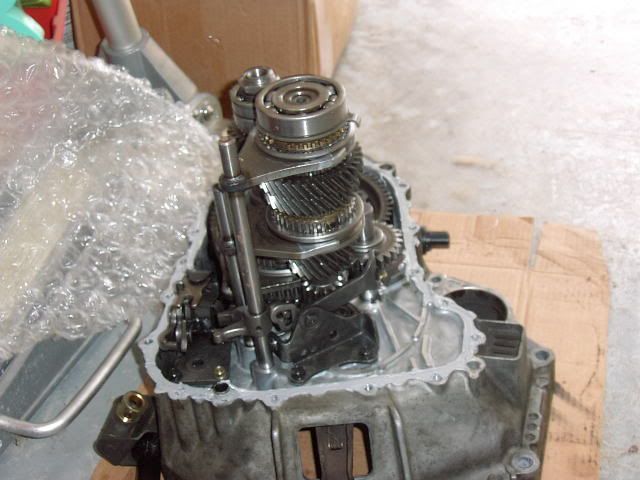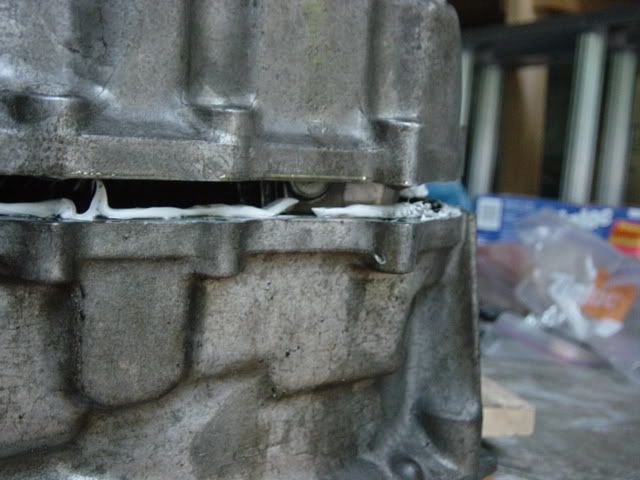 Recent Developments as of 04/03/2005
Well, the car has been through a lot, and now it is getting a low mileage JDM B20 block to mate to my 40k tranny. Hopefully, my job will allow me to pursue the turbo route that I have dreamed about for so long. Inline is being tasked with finding the motor as well as installing it in my car. They will also be asked to fix the clutch/flywheel problem I have been having forever.
Recent Developments as of 10/23/2005
The car is running with a JDM LS motor with jimfab low torque mounts which make the car rattle like a bitch. I was blown away the first time I sat in it. I'm continually working on ways to minimize the cabin vibration while keeping the rigidity of the motor. It's a challenge. I also have yet to pay JC for his gracious offer of the black GSR snowflake rims and Dunlop SP Sport 5000's. Once our whole third roommate situation is sorted out, I'll have more money, and JC will get paid. Also, Kenny has offered to install the rest of the Hyperflex kit for a fair price. Dunno when I will be able to take advantage of that, but we'll see. I plan on installing the S2000 antenna as well as fixing the right turn signal relay which is on crack about half the time. Then, maybe I'll get around to tuning the SAFC for the best performance with wideband privided by Sander (Team-Integra). I think I've got all the leaks in the trunk taken care of. I suppose we'll see eventually. Pics will be up once I get a digital camera that is decent enough to take them. Right now all I have is my cell phone cam, and the res. kinda sucks.
Recent Developments as of 11/06/2005
So I was on my way to a first date with a really great girl and aside from running a little late from the getgo (coaching my sister in tennis), I was doing great until I hit some bumper to bumper traffic on 495 towards Alexandria. And of course the one moment that I turn my head to check something at the side, I roll right into the lady in front of me. I felt like the biggest jackass ever. However, she also said she kinda rolled into me too. So we called it even and decided to take care of our own cars without involving the insurance or the police. Here are the pics before the overnight restoration....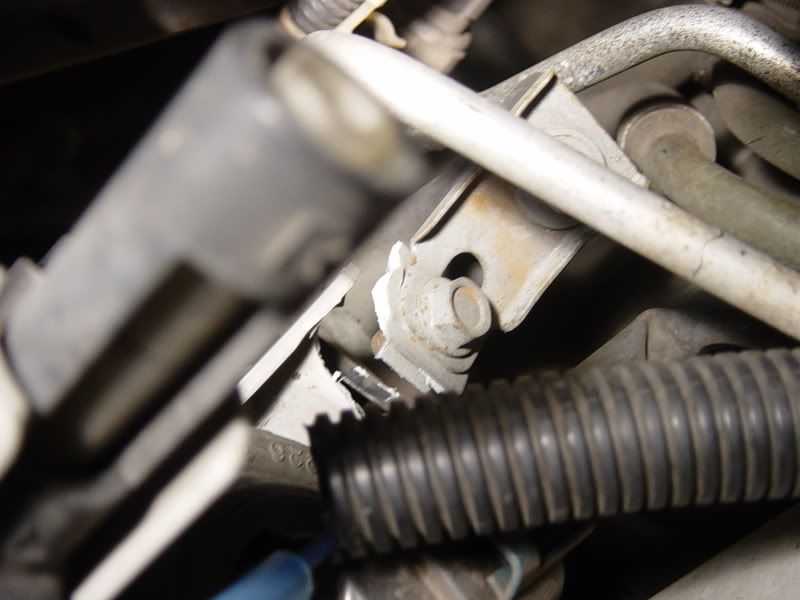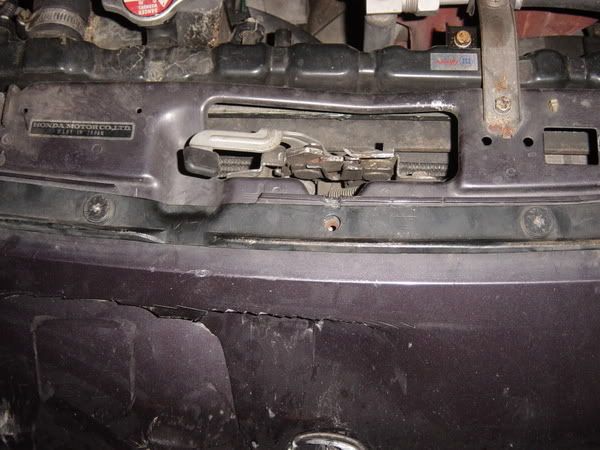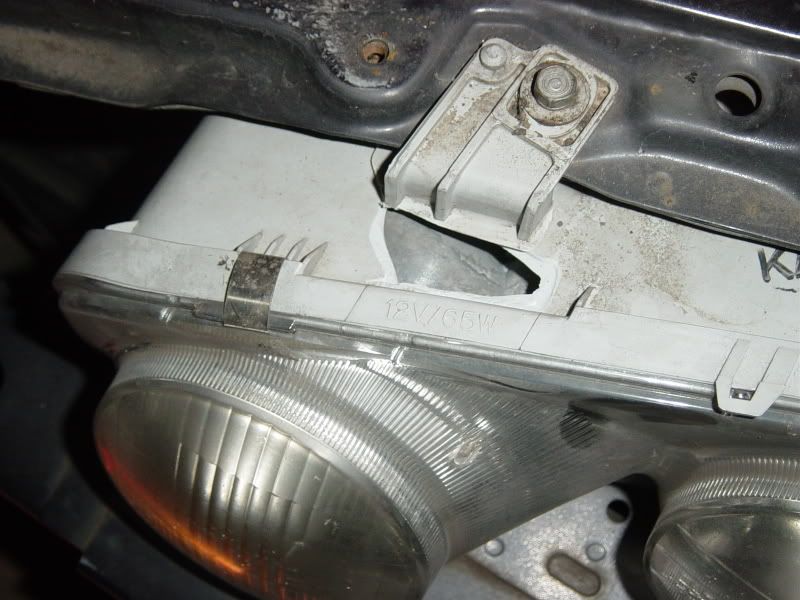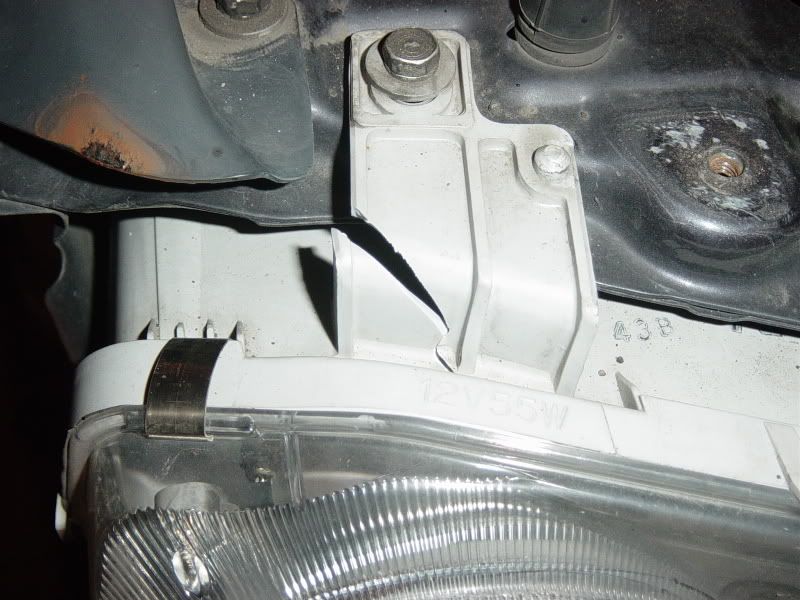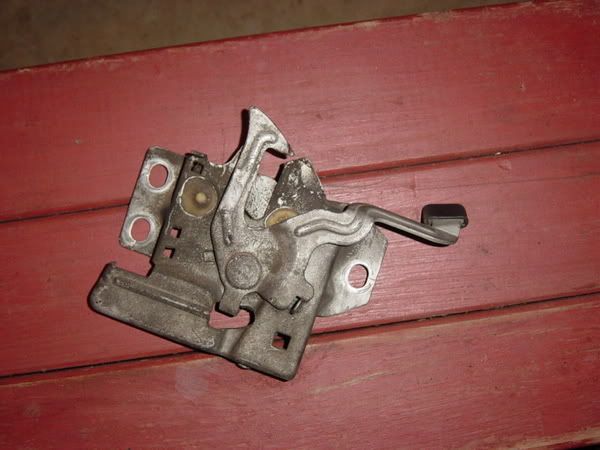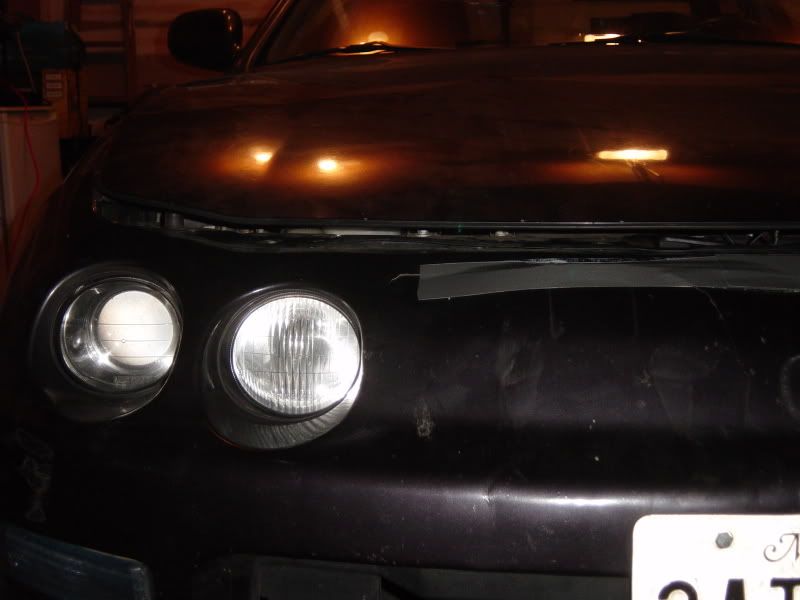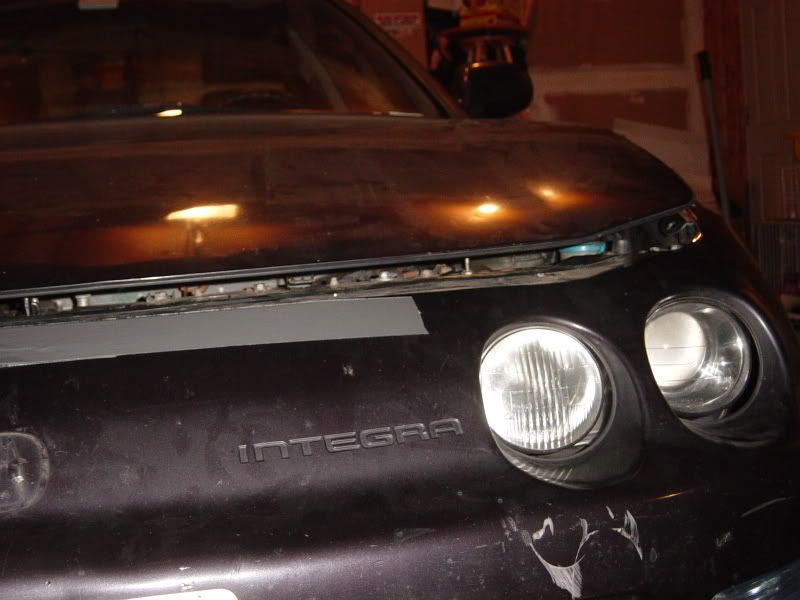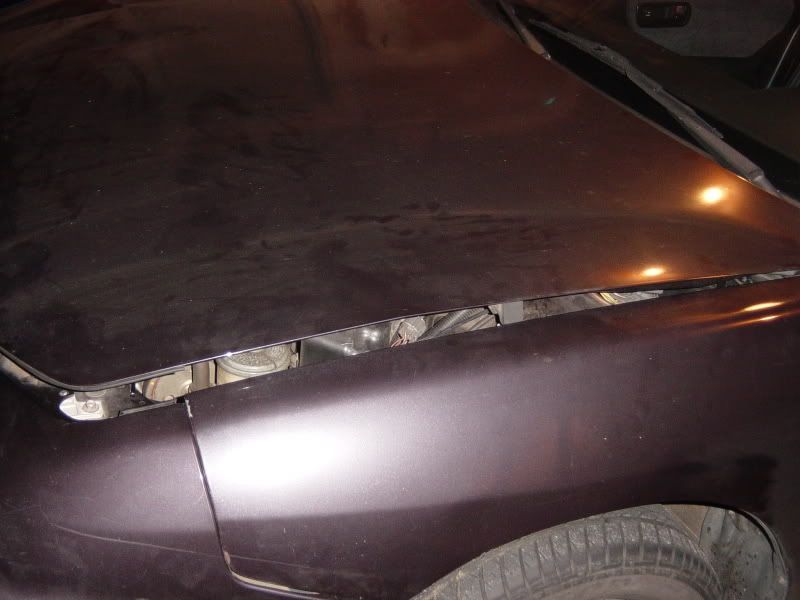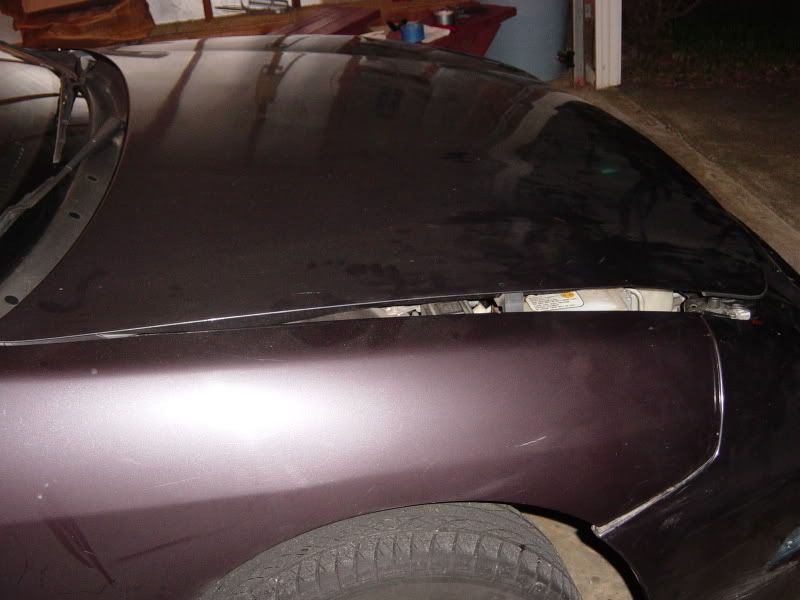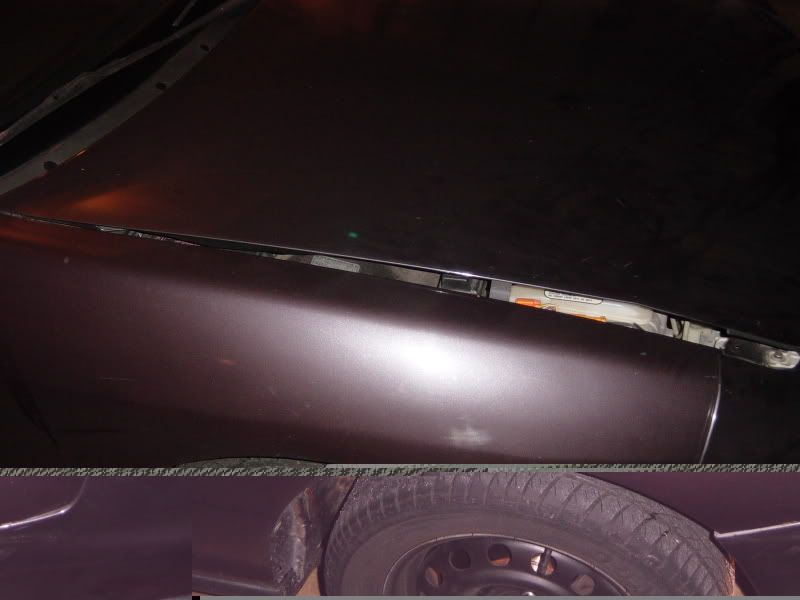 And here it is after the restoration!!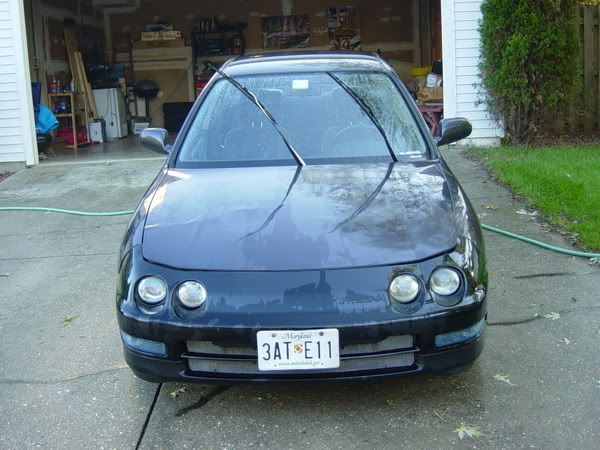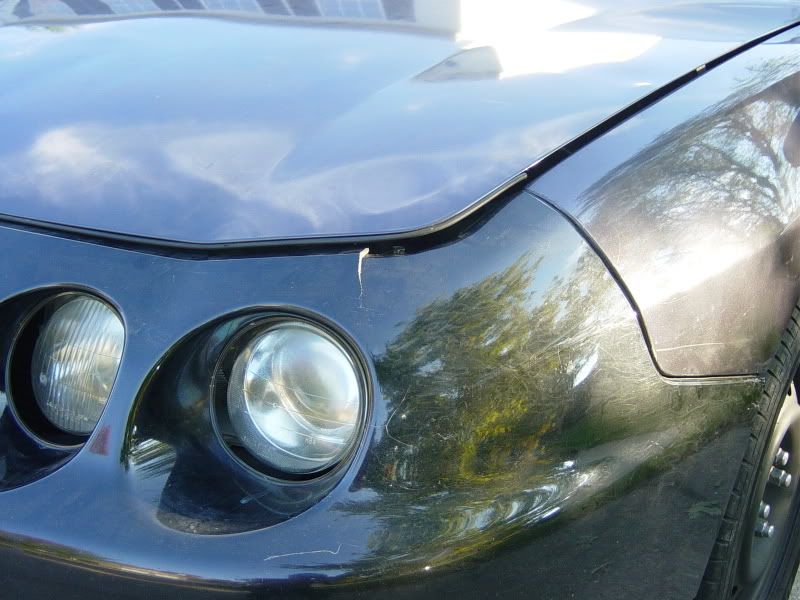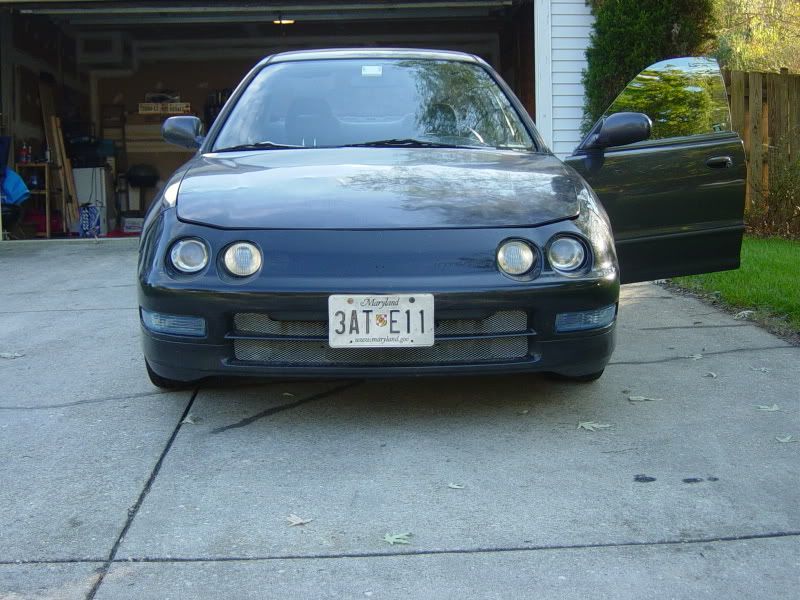 Recent Developments as of 02/04/2006
Well I am damn close to getting sponsored by a couple really cool companies: Dynamat, Fidanza, and Denso. I am almost finished putting the dashboard and front interior back in. I ripped it all out (cutting the hell out of my hands in the process) to test out these nifty little bushings I made out of Dynamat Dynasorbs. Basically, I needed a way to alter the resonant frequencies of the different vibrating bodies inside the cabin. The dynasorbs seem to allow higher pitched vibrations at higher RPMs while preventing the rattles that annoyed the hell out of me in low RPM warm up and idle. I have to put the evaporator back in (because it somehow had dead bugs and cracked pieces in it). After that, I have to zip tie all the loose wiring since I clipped most of the plastic fitting things that came on the car. I also picked up a silver hood from Kenny today to replace the rather fucked up one on the car currently. The bodywork on the car is scheduled for this coming Wednesday (Feb. 8th). They are gonna fix the front end and other minor odds and ends that I have been meaning to take care of. Once that is done, the I have to out in new headlight housings and start maintaining the sparkle of the engine bay in preparation for show season. Maybe I'll anodize the valve cover and start buyin all those flashy oil caps I used to laugh at people for. I am also toying with the idea of putting Pioneer's new VDP system in the car complete with a DVD receiver. Of course this all comes with money, which is scarce. Who knows, maybe the spark plugs I'm designning will increase my gas mileage enough to grant these other wishes.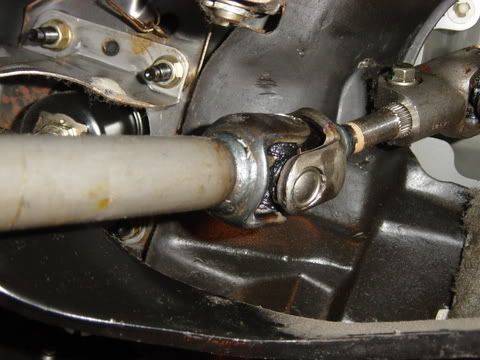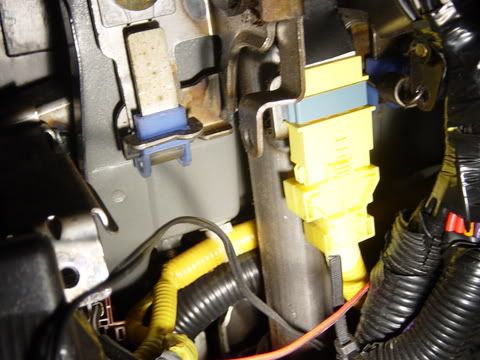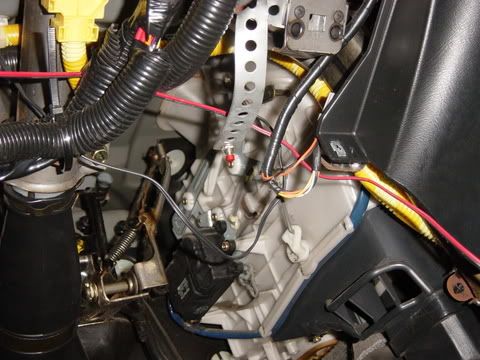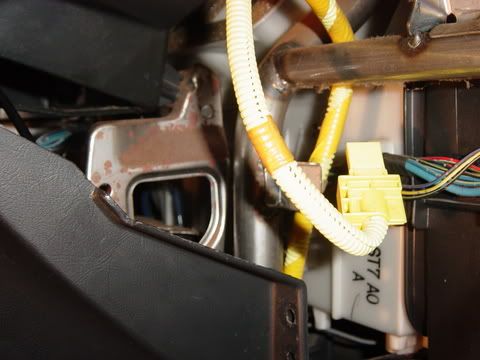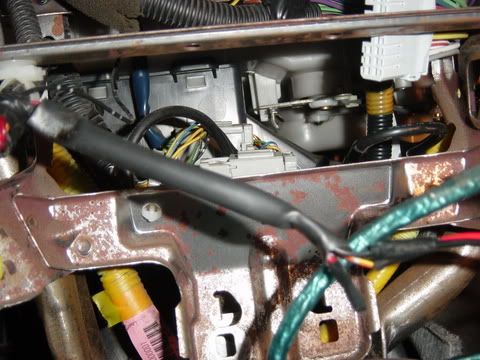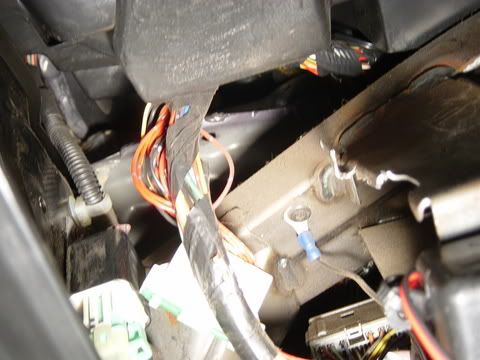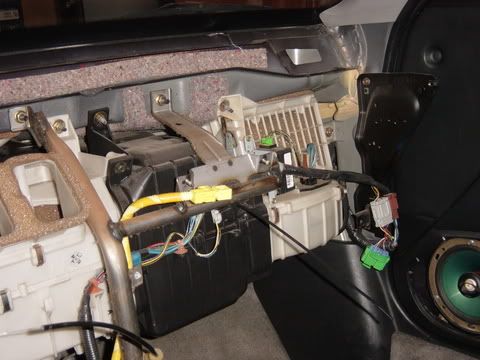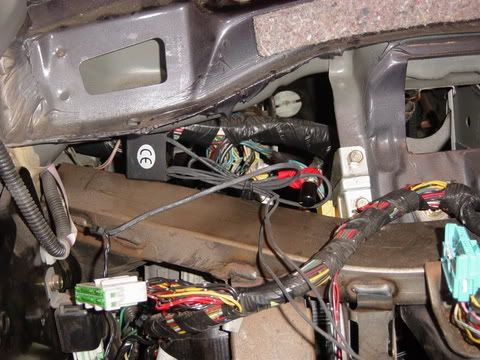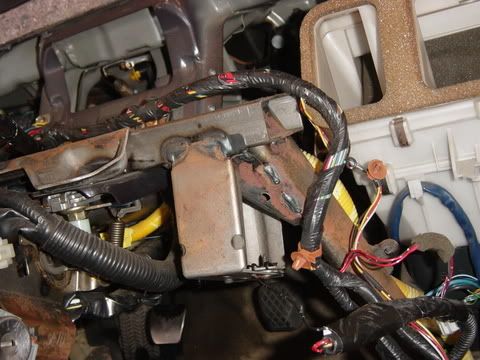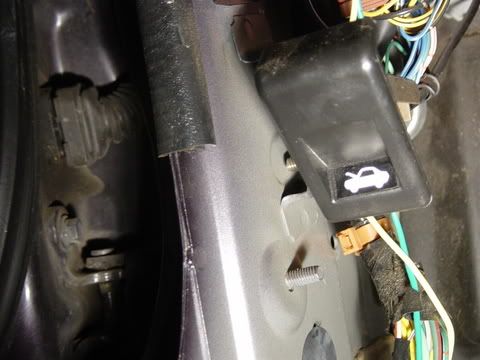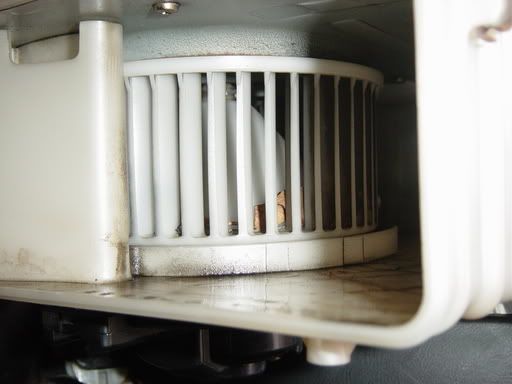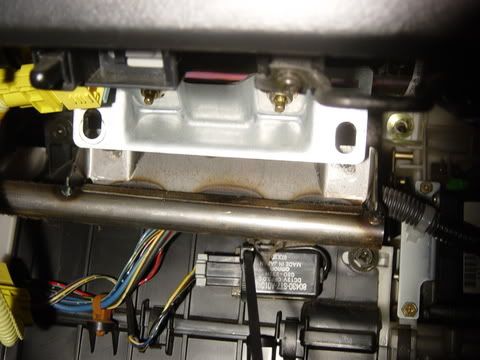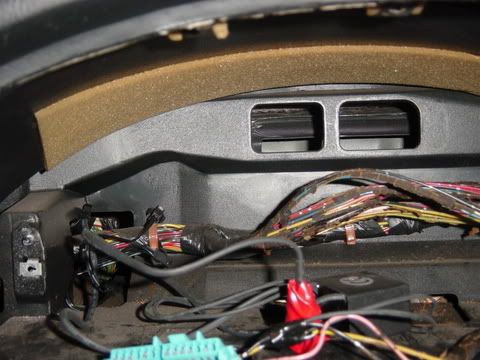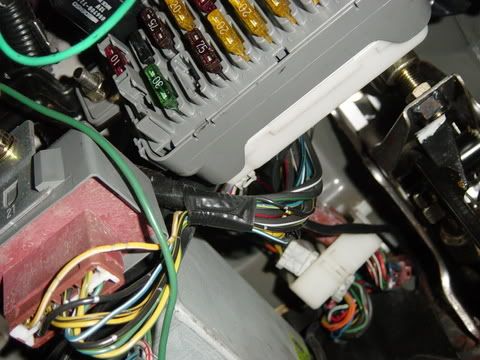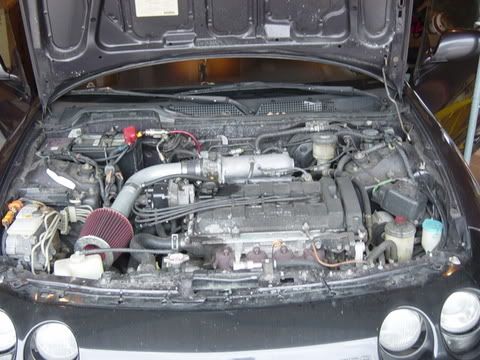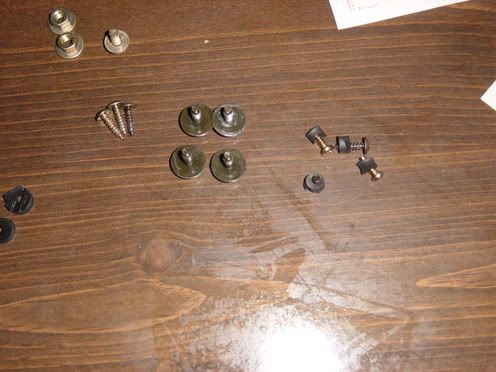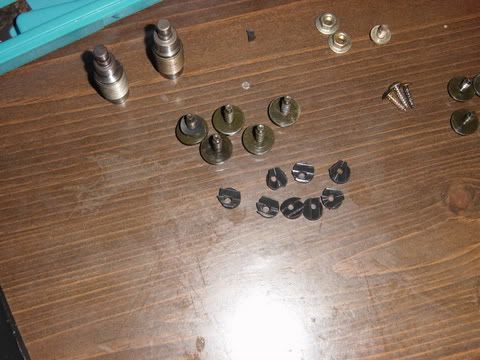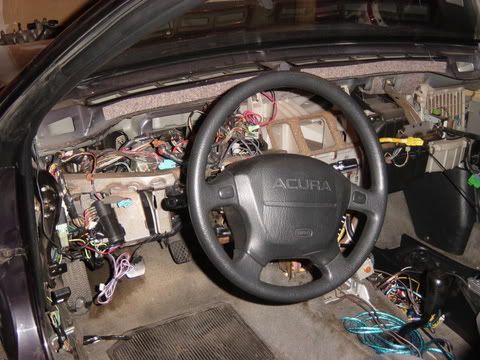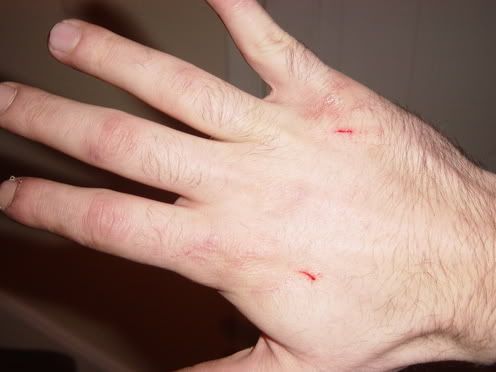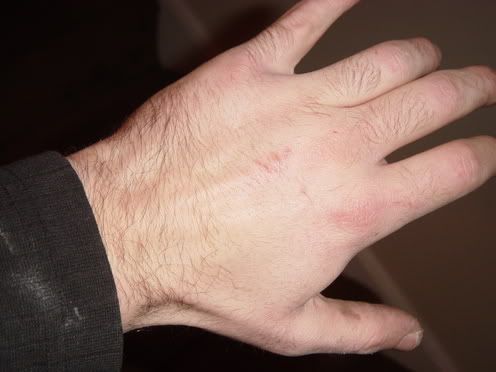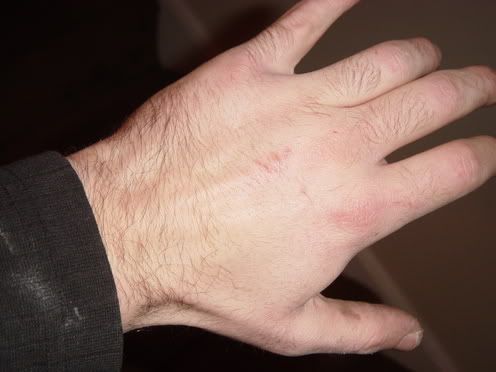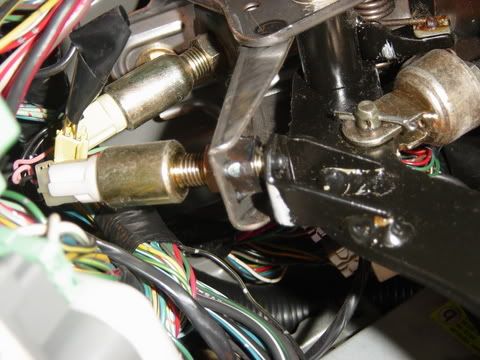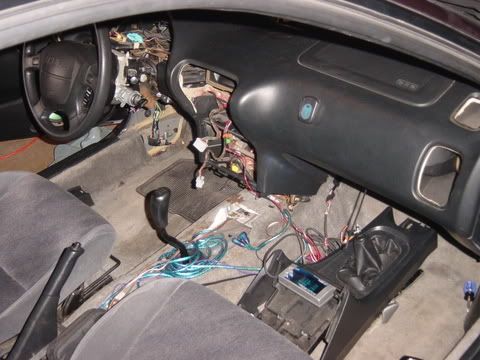 Honda Main/Rod Bearing Calculator